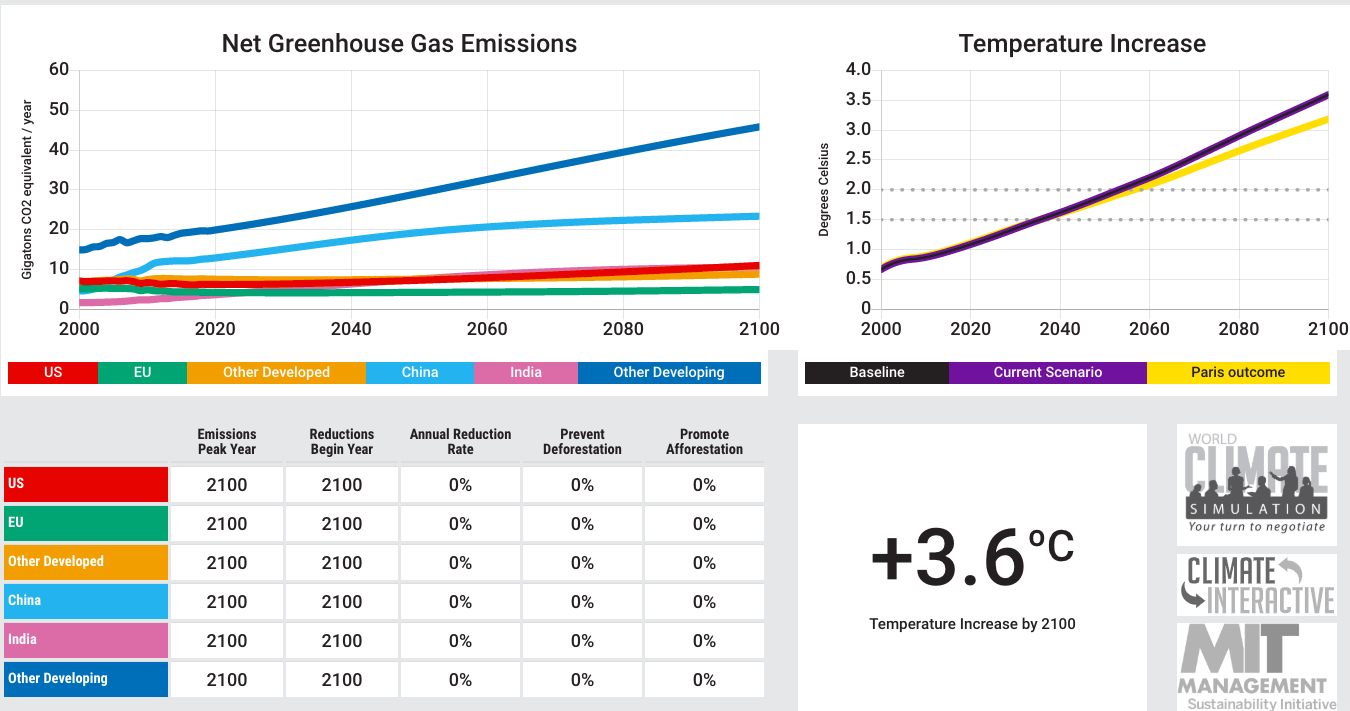 C-ROADS (Climate Rapid Overview And Decision Support)
C-ROADS's goal is to better the understanding of the dynamics at stake while we consider the climate question from the role of:
– Political decision-makers and negotiators;
– Educators, managers and civil society;
– Media and the public.
C-ROADS was developed by a joint team of Climate Interactive, Ventana Systems et du MIT.
C-ROADS is used by the participants of the COP (Conference Of Parties), European economic and political heads, MIT and Dartmouth students, amongst others.
C-ROADS makes sure decisions made for World climate are based on scientific information that has undergone extended peer-review examination.
"I have to tell you — C-ROADS works, it is important, and it is already getting broad dissemination, …
I used it!" U.S. Secretary of State John Kerry
President Obama was briefed, using C-ROADS, 48 hours before the conference of Copenhagen.